Cocoa beans covered with chocolate, 100 grams
Bean-to-bar chocolate!
Cocoa beans covered with chocolate
It is an original crispy dessert cooked according to the Fresh Cacao authorial recipe.
Cocoa beans Dominicana Hispaniol (Trinitario aromatic group) are delicately roasted and covered with chocolate in a special machine.
This original dragee has rich flavour and a thin layer of chocolate which does not dominate paramount taste of a cocoa bean.
Its shelf life is 12 months from the day of production.
You can ask for the wholesale prices by addressing a letter on info@freshcacao.ru
All products series 'Truffles and other desserts'
Состав: какао-бобы, шоколад (какао тертое, тростниковый сахар, нерафинированное масло какао), какао-порошок. Содержание какао 74,7%.
Наше видео о какао-бобах в шоколаде
Diagram taste
Also recommend: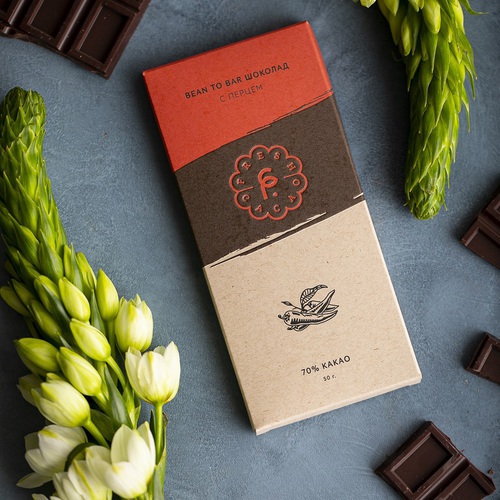 Craft bar, with chili pepper, 50 grams, 70%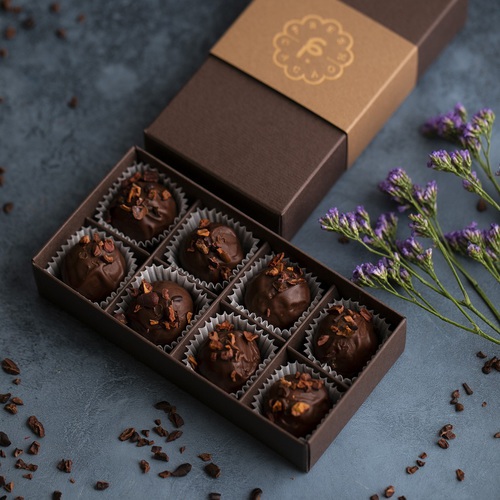 Classical truffle, 100 grams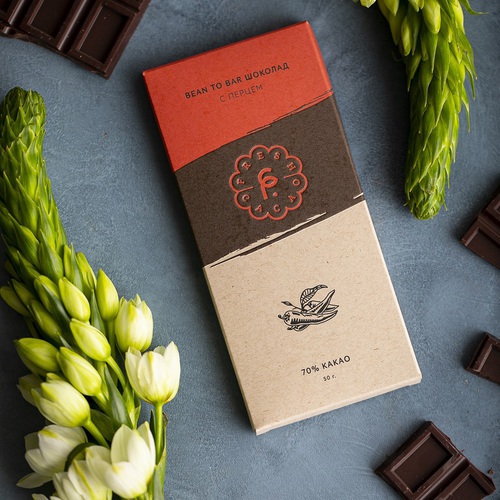 Craft bar, with chili pepper, 50 grams, 70%